The VIENNA IMPROVISERS ORCHESTRA focuses on conducted instant composition,
a specific form of experimental composition and complex improvised music.
Within an oscillating process musicians and conductor create ad hoc compositions, -
mediated by a vocabulary of hand-sign conducting. The VIO is Austria's first orchestra dedicated to this method.
Mostly referring to Lawrence D. 'Butch' Morris'/NY work on 'conductions', it has been further
developed in variety by a few improvising orchestras worldwide within the last 15-20 years. Performing in ever changing line-ups the VIENNA IMPROVISERS ORCHESTRA unifies singers and musicians
out of acoustic and electro-acoustic improvised music, contemporary composed music, jazz and
eminent new music ensembles such as Tonkünstler NÖ, Klangforum Wien or ensemble xx. jahrhundert. Since its beginning, the possible processes of merging sound and recitation, their vice versa influence,
the metamorphosis of sound- and word-pictures a.o. phenomenons arising, were an additional beam
of the VIO's poetic presence, hence the VIO is collaborating with splendid writers in experimental poetry. Moreover, the VIENNA IMPROVISERS ORCHESTRA works within a wide range of projects a.o. collaborating
with choir, multi lingual and within interdisciplinary contexts.
In 2017 VIO invited Madrid conductor Josefa 'Chefa' Alonso and had the pleasure to work with
the BUDAPEST IMPROVISERS ORCHESTRA. We collaborated with GGRIL (Grand Groupe Régional
d'Improvisation Libérée, Canada) and continue our beloved calls for JUMPiN-CHOIR.
The VIENNA IMPROVISERS ORCHESTRA was launched by Michael Fischer in 2004.






| | |
| --- | --- |
| Planet VIO-2, Künstlerhaus 1050 | Am I here?, Porgy & Bess |
December 15th 2018, 19.00 VIENNA IMPROVISERS ORCHESTRA : AELITA
The VIO will set the silent movie AELITA to music:
AELITA, 1924, Yakov Protazanow, 80min, S&W
based on Alexei Tolstoi's novel Aelita. Isabell Kargl - vocals
Lissie Rettenwander - vocals
Lise Smith - vocals
Lisa Hofmaninger - bass clarinet & soprano saxophone
Petra Stump-Linshalm - bass clarinet
Niko Afentulidis - tenor saxophone
Alexander Kranabetter - trumpet
Florian Sighartner - violin
Maria Frodl - cello
Clemens Sainitzer - cello
Johann Gunnarson - bass cello
Darja Shatalova - monotron
Michael Zacherl - scivolo
Ursula Schwarz - piano
Valentin Duit - drums
where : Reaktor, Geblergasse 40, Wien
*
October 19th 2018, 18.00 '98 Sabores / 98 Flavors' & 'every hour, every day'
VIENNA IMPROVISERS ORCHESTRA Isabell Kargl - vocals
Lissie Rettenwander - vocals
Bea Labikova - alto saxophone
Gerald Preinfalk - alto saxophone
Clemens Salesny - alto saxophone
Alfred Lang - trumpet
Simon Frick - violine
Judith Reiter - viola
Margarethe Herbert - cello
Clemens Sainitzer - cello
Beate Wiesinger - acoustic bass
Peter Herbert - acoustic bass
Martin Herraiz - acoustic guitar
Ed Reardon - midi keyboard
Valentin Duit - drums '98 Sabores / 98 Flavours' (UA)
by Aimeé Suarez Netzahualcóyotl info and Martin Herraiz info
A year of repetitive labour, translated into a music piece. For one year the artist Aimée Suárez Netzahualcóyotl worked as a Food Tour Guide in Mexico City's downtown. During this time -98 days- the artist recorded the highlights of her repetitive job in a labor diary. When she stopped working there, she decided to give a visual representation to every cyclic event in her diary, 98 automated drawings were born. In collaboration with the composer Martin Herraiz these drawings were assigned to certain parameters, to be interpreted as scores.
+
'every second, every day' (UA)
instant composition conducting Michael Fischer Free admission!
In cooperation with Künstlerhaus 1050 and KulturKontakt Austria
powered by


where : Künstlerhaus 1050, Stolberggasse 26, 4th floor*elevator (barrierefrei), Wien
*
October 7th 2018, 19.30 This Moment In Life
VIENNA IMPROVISERS ORCHESTRA Boglárka Bábiczki - voice
Ilse Kilic - voice
Tahereh Nourani - flute
Angelina Ertel - flute
Bernhard Spahn - alto saxophone
Bea Labikova - alto saxophone
Christof Spanring - trumpet, trombone
Klara v Schnaps - upright viola
Alessandro Vicard - double bass
Diego Mune - guitar, mandolin
Herbert Lacina - e-bass
Stefan Nussbaumer - VideOSC
Raphael Roter - drums instant composition conducting by Michael Fischer Entrance € 12,-
concert powered by musik aktuell - Musikfabrik NÖ where : Schielefest, Maria Anzbach
*
September 26th 2018, 18.00 VIENNA IMPROVISERS ORCHESTRA with poet MARGRET KREIDL Margret Kreidl info : text, recitation sampling
Nika Zach - Stimme
Isabell Kargl - Stimme
Bea Labikova - Altsaxophon
Elisabeth Kelvin - Bassklarinette
Lisa Hofmaninger - Bassklarinette
Uwe Bressnik - pocket trumpet
Florian Sighartner - Violine
Judith Reiter - Viola
Clementine Gasser - Cello
Benji Fox-Rosen - Kontrabass
Philipp Kienberger - Kontrabass
Vinicius Ciccone Cajado - Kontrabass
Juun - horizontal strings instant composition conducting by Michael Fischer Entrance free
in cooperation with SeeLab
powered by


Fabrik - 3 minutes walk from U2 station Seestadt Aspern, Wien
directions
*
VIENNA IMPROVISERS ORCHESTRA & JUMPiN!-CHOIR Isabell Kargl - voice
Lisa Hofmaninger - bass clarinet & soprano saxophone
Ilse Riedler - tenor saxophone
Nikolaos Afentulidis - tenor saxophone
Jakob Gnigler - tenor saxophone
Uwe Bressnik - trumpet
Thomas Liesinger - trumpet & electronics
Maria Gstättner - bassoon
Clementine Gasser - cello
Maria Frodl - cello
Clemens Sainitzer - cello
Benji Fox-Rosen - double bass
Beate Wiesinger - double bass
Juun - horizontal strings
Bernhard Loibner - electronics
Judith Schwarz - drums instant composition conducting by Michael Fischer REAKTOR
Wir Sind Wien Festival, Wien, June 2018

Lovis Benté Isabell Kargl - voice
Lissie Rettenwander - voice
Lisa Hofmaninger - soprano saxophone
Clemens Salesny - alto saxophone
Nikolaos Afentulidis - tenor saxophone
Uwe Bressnik - trumpet
Alexander Kranabetter - trumpet
Irene Kepl - violin
Christiane Hörlein - viola
Maria Frodl - cello
Ed Reardon - midi keyboard
Bernhard Loibner - electronics
Alexander Yannilos - drums instant composition conducting : Michael Fischer Künstlerhaus 1050, Wien, March 2018
fb-event



interchange IV
coop. project
BUDAPEST IMPROVISERS ORCHESTRA meets VIENNA IMPROVISERS ORCHESTRA BUDAPEST IMPROVISERS ORCHESTRA
János Bali - Flöten, selbst gebaute analoge Elektronik
Daniel Váczi - Saxophon
Gergo Kováts - Saxophon
Tijana Stankovic - Violine
Endre Kertész - Cello
Peter Ajtai - Bass
Bálint Bolcsó - Live-Elektronik
Zoltán Erno Rubik - Klavier, Objekte
Gergely Kovács - Schlagzeug VIENNA IMPROVISERS ORCHESTRA
Isabell Kargl - Stimme
Boglárka Bábiczki - Stimme
Lissie Rettenwander - Stimme
Tahereh Nourani - Flöte
Alexander Gheorghiu - Violine
Judith Reiter - Viola
Clementine Gasser - Cello
Stefan Nussbaumer - SuperCollider instant composition conducting : Michael Fischer Három Holló / Drei Raben, Piarista köz 1., Budapest, December 2017
fb-event



interchange III
VIENNA IMPROVISERS ORCHESTRA & JUMPiN!-CHOIR JUMPiN!-CHOIR Nika Zach - voice
Boglárka Bábiczki - voice
Sandro Miori - tenor saxophone
Alex Kranabetter - trumpet
Christof Spanring - trumpet
Johannes Bankl - trumpet
Katharina Grabner - upright viola
Margarethe Deppe - cello
Thomas Stempkowski - double bass
Juun - horizontal strings
Bernhard Loibner - electronic
Judith Schwarz - drums instant composition conducting : Michael Fischer Künstlerhaus 1050
Stolberggasse 26, 4.Stock (Lift & barrierefrei!), Wien, December 2017





VIO : xs - invisible Lissie Rettenwander - accordeon, voice
Ilse Riedler - tenor saxophon
Lisa Hofmaninger - bass-clarinet
Christof Spanring - trumpet
Zeynep Sarikartal - electronic
Stefan Nussbaumer - super collider sound interface, VideOSC
Valentin Duit - drums
invisible: three voices, cello and double bass instant composition conducting : Michael Fischer 10 Jahre Moozak Festival, WerkstattHalle Steinerg., Wien 2017

interchange II with special guest Josefa Alonso (Madrid) Isabell Kargl - voice
Lise Vinberg - voice
Angelina Ertel - flute
Tahereh Nourani - flute
Ilse Riedler - tenor- & soprano-saxophone
Lisa Hofmaninger - bass-clarinet & soprano-saxophone
Jakob Gnigler - tenor-saxophone
Alexander Kranabetter - trumpet
Judith Reiter - viola
Christiane Hörlein - viola
Clementine Gasser - cello
Clemens Sainitzer - cello
Beate Wiesinger - double bass
Michael Bruckner - e-guitar
Steffi Neuhuber - electronic instruments
Alexander Yannilos - drums instant composition conducting by Josefa Alonso & Michael Fischer Künstlerhaus 1050, Wien, 2017





interchange I Boglárka Bábiczki - voice
Ilse Kilic - voice
Angelina Ertel - flute
Lisa Hofmaninger - bass-clarinet & soprano saxophone
Elisabeth Kelvin - bass-clarinet & soprano saxophone
Werner Zangerle - alto saxophone
Christof Spanring - trumpet & trombone
Piyawat Louilarpprasert - trombone
Alexander Gheorghiu - violin
Vinicius Ciccone Cajado - double bass
Eric Arn - e-guitar
Herbert Lacina - e-bass
Michael Zacherl - scivolo
Stefan Nussbaumer - super collider sound interface
Vergil Sharkya' - synthesizer
David Schweighart - drums instant composition conducting : Michael Fischer Fabrik, Sonnenallee 26, Seestadt, 2017


One Spark Only - Ready For Red
with author Ferdinand Schmatz Ferdinand Schmatz - text, recitation
Marion Steinfellner - butoh dance
Nika Zach - voice
Isabell Kargl - voice
Boglárka Bábiczki - voice
Tahereh Nourani - flute
Bernadette Zeilinger - flute
Elisabeth Kelvin - bass-clarinet & tenor saxophone
Philippe Lauzier - bass-clarinet & soprano saxophone
Jakob Gnigler - tenor saxophone
Christof Spanring - trumpet & trombone
Margarethe Deppe - cello
Clementine Gasser - cello
Mario Vavti - trombone
Diego Mune - acoustic guitar
Alexander Gheorghiu - violine
Klara vonSchnaps - upright viola
Maresuke Okamoto - contra-cello
Nina Polaschegg - double bass
Peter Herbert - double bass
Eric Normand - e-bass
Michael Zacherl - scivolo
Wolfgang Fuchs - turntables
Valentin Duit - drums instant composition conducting : Michael Fischer Brut, 2017

Exchange_ Planet VIO-3 Claudia Cervenca - voice
Ilse Kilic - voice
Nika Zach - voice
Margarethe Deppe - cello
Clementine Gasser - cello
Angela Stummer - harp
Vinicius Ciccone Cajado - double bass
Thomas Stempkowski - double bass
Alessandro Vicard - double bass
Ng Chor Guan - theremin
Michael Zacherl - scivolo instant composition conducting : Michael Fischer Künstlerhaus 1050, 2016



Exchange_ Planet VIO-2

Liselotte Lengl - voice
Mara Kolibri - voice
Angelina Ertel - flute
Lisa Hofmaninger - soprano saxophone, bass clarinet
Clemens Salesny - alto saxophone
Werner Zangerle - tenor saxophone
Margarethe Deppe - cello
Thomas Stempkowski - double bass
Eric Arn - a-guitar
Ng Chor Guan - theremin
Ed Reardon - midi-keyboard
Stefan Nussbaumer - super collider sound interface instant composition conducting : Michael Fischer Künstlerhaus 1050, 2016



Exchange_ Planet VIO-1 Boglárka Bábiczki- voice
Isabel Kargl - voice
Mara Kolibri - voice
Ilse Kilic - voice
Martin Egger - voice
Ilse Riedler - tenor saxophone
Sandro Miori - tenor saxophone
Trevor Brown - baritone saxophone, flute
Alex Kranebetter - trumpet
Mario Vavti - trombone
Christiane Hörlein - viola
Clementine Gasser - cello
Diego Mune - e-guitar
Herbert Lacina - e-bass
Valentin Duit - drums instant composition conducting : Michael Fischer Durchhaus Art Space, 1010 Wien, 2016



Vienna Improvisers Orchestra small ensemble & Brunnenchor
with author Semier Insayif Brunnenchor Semier Insayif - text, recitation (germ./arab.)
Angela Stummer - harp
Clementine Gasser - cello
Thomas Stempkowski - double bass
Eric Arn - a-guitar
Fredl Engelmayr - prepared e-guitar
Ed Reardon - midi-keyboard instant composition conducting : Michael Fischer Brunnenpassage, 2016

VIO at JazzWerkstatt's ZOOM! festival Boglárka Bábiczki - voice
Mara Kolibri - voice
Tahereh Nourani - flute
Clemens Salesny - alto saxophone
Ilse Riedler - tenor saxophone
Jakob Gnigler - tenor saxophone
Alex Kranebetter - trumpet
Alexander Gheorghiu - violin
Judith Reiter - viola
Klara vonSchnaps - upright viola
Clemens Sainitzer - cello
Beate Wiesinger - double bass
Herbert Lacina - e-bass
Eric Arn - e-guitar
Michael Zacherl - scivolo
Didi Kern - drums instant composition conducting : Michael Fischer ZOOM! festival, WUK, 2016

GGRIL & VIO Grand Groupe Régional d'Improvisation Libérée (Rimouski/Quebec, Canada):
Alexandre Robichaud - pocket trumpet
Gabriel Rochette - trombone
Marc-Antoine Mackin-Guay - baritone guitar
Olivier D'Amours - e-guitar
Robert Bastien - e-guitar
Robin Servant - accordion
Mathieu Gosselin - baritone saxophone
Élizabeth Lima - clarinette
Tom Jacques - percussion
Catherine Massicotte - violin
Raphaël Arsenault - violin
Luke Dawson - double bass
Thomas Gaudet Asselin - guimbri
Éric Normand - e-bass
&
Vienna Improvisers Orchestra small ensemble:
Isabell Kargl - voice
Mara Kolibri - voice
Nika Zach - voice
Tahereh Nourani - flute
Klara vonSchnaps - upright viola
Christof Spanring - trumpet, trombone
Jakob Gnigler - tenor saxophone instant composition conducting : Michael Fischer Porgy & Bess, Wien 2016

We could...
Vienna Improvisers Orchestra small ensemble & Brunnenchor
with author Semier Insayif - text, reading
Boglárka Bábiczki - voice
Claudia Cervenca - voice
Angela Stummer - harp
Margarethe Deppe - cello
Beate Wiesinger - double bass
Michael Zacherl - scivolo
David Schweighardt - drums instant composition conducting : Michael Fischer Künstlerhaus Wien, 2015

10 J a h r e V ! O - Momente der Gegenwart
with authors
Petra Ganglbauer, Dieter Sperl - Text, Lesung
Peter Waugh - Text, Lesung
Magdalena Knapp-Menzel, Fritz Widhalm - Text, Lesung Boglárka Bábiczki, Nika Zach, Claudia Cervenca, Isabell Kargl - Stimmen
Mara Kolibri, Liselotte Lengl, Susan Blanarik, Lise Vinberg - Stimmen
Alexander Gheorghiu, Irene Kepl - Violinen
Judith Reiter - Viola
Clementine Gasser - Cello
Alessandro Vicard, Beate Wiesinger - aBass
Yedda Lin - Zither
Angelina Ertel, Tahereh Nourani, Bernadette Zeilinger - Flöten
Robert Brunnlechner - Fagott
Bernhard Spahn - Altsaxophon
Nikolaos Afentulidis, Jakob Gnigler, Christian Gonsior, Sandro Miori, Werner Zangerle - Tenorsaxophone
Christof Spanring - Trompete
Eric Arn, Fredl Engelmayr, Diego Mune - eGitarren
Herbert Lacina - eBass
Wolfgang Fuchs - Plattenspieler
Stefan Nussbaumer, Nino Stelzl, Michael Zacherl - Elektronik
Didi Kern, Wolfgang Reisinger - Schlagzeug Christina Bauer - Sounddesign instant composition conducting : Michael Fischer brut Wien, 2015

inmitten, - umgeben von Objekten Isabell Kargl - Stimmen
Boglárka Bábiczki - Stimmen
Lise V. Smidth - Stimmen
Ilse Kilic - Stimmen
Irene Kepl - Violine
Alexander Gheorghiu - Violine
Christiane Hörlein - Viola
Judith Reiter - Viola
Margarethe Deppe - Cello
Alessandro Vicard - Kontrabass
Clemens Salesny - Saxophon
Gerald Preinfalk - Saxophon
Jakob Gnigler - Saxophon
Herbert Lacina - e-Bass
Diego Mune - e-Gitarre
Michael Zacherl - Scivolo, Elektronik instant composition conducting : Michael Fischer Künstlerhaus Wien, 2015

Im Fluß des Möglichen Isabell Kargl - voice
Mara Kolibri - voice
Ilse Kilic - voice
Boglárka Bábiczki - voice
Alexander Gheorghiu - violin
Irene Kepl, Judith Reiter - viola
Clementine Gasser - cello
Alessandro Vicard - double bass
Beate Wiesinger - double bass
Ilse Riedler - tenor saxophone
Nikolaos Afentulidis - tenor saxophone
Michael Zacherl - electronic
Wolfgang Reisinger - drums instant composition conducting : Michael Fischer Künstlerhaus Wien, 2015

per Luft
with authors Sophie Reyer and Peter Waugh Sophie Reyer and Peter Waugh - text, reading
Boglárka Bábiczki - voice
Lise V. Smith - voice
Susan Blanarik - voice
Angelina Ertel - flute
Tahereh Nourani - flute
Sandro Miori - flute, saxophone
Clementine Gasser - cello
Michael Zacherl - electronic
Herbert Lacina - e-bass
Roland Rathmair - e-bass instant composition conducting : Michael Fischer 7*Stern, Wien 2015

Luftzeichen
with author Petra Ganglbauer Petra Ganglbauer - text, reading
Boglárka Bábiczki - voice
Claudia Cervenca - voice
Isabell Kargl - voice
Mara Kolibri - voice
Lilo Lengl - voice
Angelina Ertel - flute
Tahereh Nourani - flute
Sandro Miori - flute & tenor saxophone
Alexander Gheorghiu - violin
Margarethe Deppe - cello
Clementine Gasser - cello
Alessandro Vicard - double bass
Fredl Engelmayr - e-guitar instant composition conducting : Michael Fischer Künstlerhaus Wien, Wien 2014

Da - Luftzeichen - Da
with author Magdalena Knapp-Menzel Magdalena Knapp-Menzel - recitation
Isabell Kargl - voice
Boglárka Bábiczki - voice
Claudia Cervenca - voice
Susan Blanarik - voice
Lise Smith - voice
Mara Kolibri - voice
Dietlind Leandra Höfle - voice
Angelina Ertel - flute
Sandro Miori - flute, saxophone
Diego Mune - e-guitar
Herbert Lacina - e-bass instant composition conducting : Michael Fischer Künstlerhaus Wien

Musik für Gottes Lohn? - ein Irrtum Gottes!
with authors Magdalena Knapp-Menzel and Klaus Haberl Magdalena Knapp-Menzel and Klaus Haberl - text, recitation
Boglárka Bábiczki - voice
Liselotte Lengl - voice
Julia Schindelar - voice
Lise Vinberg - voice
Angelina Ertel - flute
Tahereh Nourani - flute
Werner Zangerle - tenor- & soprano saxophone
Christof Spanring - trumpet, trombone
Alexander Gheorghiu - violin
Martina Engel - viola
Clementine Gasser - cello
Alessandro Vicard - double bass
Beate Wiesinger - double bass
Herbert Lacina - e bass
Daniel Klemmer - percussion instant composition conducting : Michael Fischer 7*Stern, Wien

VIO guest at Salon für Kunstbuch
series by Gerhard Jaschke: Methodische Dichtung
with authors Gerhard Jaschke, Magdalena Knapp-Menzel, Dieter Sperl, Peter Pessl Boglárka Bábiczki - voice
Isabell Kargl - voice
Liselotte Lengl - voice
Angelina Ertel - flute
Tahereh Nourani - flute
Sandro Miori - flute, tenor saxophone
Werner Zangerle - tenor saxophone
Margarethe Deppe - cello
Clementine Gasser - cello
Alessandro Vicard - double bass
Eric Arn - e-guitar
Fredl Engelmayr - e-guitar
Diego Mune - e-guitar
Herbert Lacina - e-bass
Jörg Piringer - sampler
Nino Stelzl - electronic
Didi Kern - drums instant composition conducting : Michael Fischer 21er Haus - Museum für Zeitgenössische Kunst, Wien

Am I Here? Peter Waugh - poetry, recital (ger./engl.)
Boglárka Bábiczki - voice
Isabell Kargl - voice
Nika Zach - voice
Tahereh Nourani-Mokaramdoust - flute
Bernadette Zeilinger - recorders
Gerald Preinfalk - alto saxophone
Ilse Riedler - tenor saxophone
Nikolaos Afentulidis - tenor saxophone
Judith Reiter - viola
Clementine Gasser - cello
Beate Wiesinger - double bass
Alessandro Vicard - double bass
Martin Mallaun - zither
Fredl Englmayer - e-guitar
Wolfgang Fuchs - turntables
Marcos Baggiani - drums instant composition conducting : Michael Fischer Porgy & Bess, Wien 2013

Evocation For Lift-Off Boglárka Bábiczki - voice
Susan Blanarik - voice
Isabell Kargl - voice
Julia Schindelar - voice
Lise V. Smidth - voice
Tahereh Nourani - flute
Bernadette Zeilinger - flute
Noah Zeldin - tenor saxophone
Christian Gonsior - tenor saxophone
Christof Spanring - trombone, trumpet
Eric Arn - bowed & slided a guitar
Diego Mune - e guitar
Beate Wiesinger - double bass
Alessandro Vicard - double bass
Stefan Heckel - accordion
Herbert Lacina - e bass
Nino Stelzl - electronic instruments
Gitti Sardari - percussion
Fabian Faltin - drums
Thomas Havlik - poetry, recitation instant composition conducting : Michael Fischer mo:e, Wien

In This Space : Connected For Lift-Off
with author Dieter Sperl Dieter Sperl - text, reading
Boglárka Bábiczki - voice
Isabell Kargl - voice
Liselotte Lengl - voice
Tahereh Nourani - flute
Maria Gstättner - bassoon
Jean-Christophe Mastnak - french horn
Christof Spanring - trombone
Judith Reiter - viola
Clementine Gasser - cello
Thomas Stempkowski - double bass
Alessandro Vicard - double bass
Diego Mune - e-guitar
Herbert Lacina - e-bass
Stefan Heckel - accordeon
Jörg Piringer - sampler
Joao Castro Pinto - computer
Ingrid Oberkanins - percussion instant composition conducting : Michael Fischer Brick5, Vienna 2013

Am I here? Peter Waugh - text, reading (first set)
Magdalena Knapp-Menzel, Fritz Widhalm (second set) - text, reading
Silvia Both - dance/performance
Agnes Heginger - voice
Isabell Kargl - voice
Boglárka Bábiczki - voice
Isabella Ernst - voice
Alexander Gheorghiu - violin
Judith Reiter - viola
Thomas Stempkowski - double bass
Angelina Ertel - flute
Tahereh Nourani - flute
Gerald Preinfalk - alto saxophone
Rainer Ochsenhofer - tenor saxophone
Noah Zeldin - tenor saxophone
Diego Mune - e-guitar
Herbert Lacina - e-bass
Jörg Piringer - sampler, electr. devices
Sylvia Bruckner - piano
Fabian Faltin - drums instant composition conducting : Michael Fischer WerkstattHalle Steinergasse, Wien 2012

libellentänze : blauflügler..., flügellos jedoch
with authors Petra Ganglbauer and Semier Insayif Petra Ganglbauer, Semier Insayif - text, recitation
Annette Giesriegl - voice
Isabell Kargl - voice
Liselotte Lengl - voice
Angelina Ertel - flute
Ilse Riedler - tenorsaxophone, clarinet
Noah Zeldin - tenorsaxophone
Robert Brunnlechner - bassoon
Jean-Christophe Mastnak - french horn
Alfred Lang - trumpet
Judith Reiter - viola
Clementine Gasser - cello
Thomas Stempkowski - double bass
Alessandro Vicard - double bass
Martin Mallaun - zither
Manfred Engelmayr - e-guitar
Wolfgang Fuchs - turntables
Didi Kern - drums instant composition conducting : Michael Fischer Porgy & Bess, Wien

ein.klang . mit.sprache
Vienna Improvisers Orchestra & Brunnenchor
workshop and concert Gerhard Jaschke, Magdalena Knapp-Menzel, Sakina - text, reading
Alexander Gheorghiu - violin
Clementine Gasser - cello
Thomas Stempkowski - double bass
Alessandro Vicard - double bass
Jean-Christophe Mastnak - french horn
Noah Zeldin - tenor saxophone
Christopf Spanring - trombone
Eric Arn - a-guitar
Reinhard Gagel - mini moog
Didi Kern - drums instant composition conducting : Michael Fischer Brunnenpassage, Wien

Die Morphologie der Plötzlichkeit II ceremony event of the 150th anniversary of the society of fine artists Vienna
Agnes Heginger - voice
Isabell Kargl - voice
Dominika Zach - voice
Liselotte Lengl - voice
Alexander Gheorghiu - violin
Christiane Hörlein - viola
Judith Reiter - viola
Clementine Gasser - cello
Thomas Stempkowski - double bass
Ilse Riedler - tenor saxophone
Nikolaos Afentulidis - tenor saxophone
Werner Zangerle - tenor saxophone
Eric Arn - a-guitar
Fredl Engelmayr - e-guitar
Gigi Gratt - e-bass
Didi Kern - drums instant composition conducting : Michael Fischer Künstlerhaus Wien

Die Morphologie der Plötzlichkeit
prelude to the celebrations of the 150th anniversary of the society of fine artists Vienna
Gerhard Jaschke - poems, recitation
Agnes Heginger - voice
Isabell Kargl - voice
Dominika Zach - voice
Alexander Gheorghiou - violin
Martina Engel - viola
Judith Reiter - viola
Clementine Gasser - cello
Thomas Stempkowski - double bass
Tahereh Nourani - flute
Robert Brunnlechner - bassoon
Werner Zangerle - saxophones
Christof Spanring - trumpet
Martin Mallaun - zither
Eric Arn - bowed a-guitar
Fredl Engelmayr - e-guitar
Daniel Klemmer - percussion
Didi Kern - drums
Hubert Sielecki, Praved Krishnapilla - visuals instant composition conducting : Michael Fischer Künstlerhaus Wien

Vienna Improvisers Orchestra small ensemble & Brunnenchor Brunnenchor - 20 voices
Otto Horvath - trombone, voice
Christiane Hörlein - viola
Judith Reiter - viola
Petra Hopferwieser - cello
Stefan Fraunberger - double bass
Thomas Stempkowski - double bass
Eric Arn - acoustic guitar
Daniel Klemmer - percussion
Jonas Barsten Johnsen - snare, cymbal instant composition conducting : Michael Fischer Brunnenpassage, Wien

... alle sind wir ... Semier Insayif, writing, recitation in german and arabic
Boglárka Bábiczki - voice
Claudia Cervenca - voice
Susan Blanarik - voice
Alexander Gheorghiou - violin
Judith Reiter - viola
Tahereh Nourani - flute
Salah Addin - guitar
Thomas Stempkowski - double bass
Robert Brunnlechner - bassoon
Jean-Christoph Mastnak - french horn, bass trumpet
Stefan Nussbaumer - super collider cell-phone
Sefkan Kocer - electric bass
Daniel Klemmer - percussions instant composition conducting : Michael Fischer Lokativ

conductings V
Lokativ

Local & Vienna Improvisers Orchestra
cooperation project with singers and musicians from St. Johann and around nine singers
Magdalena Knapp-Menzel - text, reading
Christine Grassmann - trombone
Martin Mallaun - zither
Walter Graf - vibraphon
Markus Dag - drums
Ilse Riedler - tenorsaxophone
Alfred Lang - trumpet
Iris Kübler - accordion
Eric Arn - guitars bowed and plucked
Clementine Gasser - cello
Stefan Roth - computer
Christian Friedrich - computer instant composition conducting : Michael Fischer Artacts festival, St. Johann in Tirol

Explosive Litaneien Gerhard Rühm - words written and spoken
Susan Blanarik - voice
Isabella Ernst - voice
Agnes Heginger - voice
Liselotte Lengl - voice
Nikolaos Afentulidis - tenor saxophone, flute
Clemens Salesny - alto saxophone, bass clarinet
Bernhard Spahn - alto saxophone, baritone saxophone
Otto Horvath - trombone, voice
Jean-Christoph Mastnak - trombone, french
Christof Spanring - trombone, trumpet
Iris Kübler - accordion
Eric Arn - guitars bowed and plucked
Clementine Gasser - cello
Hannes Enzelberger - double bass
Stefan Roth - computer
Wolfgang Reisinger - drums instant composition conducting : Michael Fischer RadioKulturhaus Wien

ohne kohle ... heller werden Magdalena Knapp-Menzel, Gerhard Jaschke, Günter Vallaster: text and recitation
Liselotte Lengl - voice
Nika Zach - voice
Willy Landl - voice
Angelina Ertl - flute, voice
Christoph Spanring - trombone, slide-trumpet
Jean Christoph Mastnak - french horn, bass-trumpet
Otto Horvath - trombone
Clementine Gasser - cello
Eric Arn - guitar
Herbert Lacina - e-bass
Thomas Stempkowski - double bass
Iris Kübler - accordion
Hannes Krebs - drums instant composition conducting : Michael Fischer 7*Stern

Aktuelle Berichte Gerhard Rühm - lyrics, reading
Ilse Kilic - voice
Liselotte Lengl - voice
Nika Zach - voice
Nikolaos Afentulidis - bass clarinet, flute, soprano saxophone
Ilse Riedler - clarinet, tenor saxophone
Clemens Salesny - bass clarinet, alto saxophone
Bernhard Spahn - baritone saxophone Otto Horvath: trombone
Peter Huber - trumpet, effects
Iris Kübler - accordion
Eric Arn - guitar, devices
Clementine Gasser - cello
Thomas Stempkowski - double bass
Wolfgang Reisinger - drums
Stefan Roth - computer instant composition conducting : Michael Fischer Porgy & Bess
audio: 'geschlechterdings' video: 'astronautische meditationslitanei'

L'Art Brut préféré aux arts culturels Gerhard Jaschke - words, reading
Annette Giesriegl - voice
Isabell Kargl - voice
Ilse Kilic - voice
Liselotte Lengl - voice
Nikolaos Afentulidis - tenor saxophone, flute
Rainer Ochsenhofer - tenor saxophone
Alfred Lang - trumpet
Jean-Christophe Mastnak - french horn
Eric Arn - guitar
Clementine Gasser - cello
Thomas Stempkovski - double bass
Daniel Klemmer - percussion instant composition conducting : Michael Fischer Art Brut Center, Gugging

migration in Europe and local tradition cooperation with SOHOinOttakring as part of EU project MELT
with musicians from Romania, Poland, GB, Germany Zwetelina Damjanova - poems, reading in ger. and rom.
Semier Insayif - poems, reading in ger. and arab.
guests:
Alexandru Barabas - violin
Tiberiu Gheza - guitar, accordion a.o instr.
Adrian Ivanitchi - guitar
Mikolaj Trzaska - bass clarinet, alto saxophone
VIO:
Liselotte Lengl - voice
Isabell Kargl - voice
Otto Horvath - trb, voc
Ilse Riedler - bass clarinet
Nikolaos Afentulidis - tenor saxophone, flute
Jean-Christoph Mastnak - french horn
Clementine Gasser - cello
Thomas Stempkovski - double bass
Eric Arn - guitar
Daniel Klemmer - percussion instant composition conducting : Michael Fischer Brunnenpassage, Vienna

...1968... Rolf Schwendter - essays, excerpts, poems, reading
Agnes Heginger - voice
Liselotte Lengl - voice
Maren Rahman - accordion, voice
Otto Horwath - trombome, voice
Angelina Ertel - flute
Pia Palme - flute
Nikolaos Afentulidis - flute, bass clarinet
Bernhard Spahn - alto saxophone, baritone saxophone
Clementine Gasser - cello
Eric Arn - guitar
Thomas Stempkovski - double bass
Erich Wolfesberger - percussion instant composition conducting : Michael Fischer Aktionsradius Augarten, Vienna

ich spreche nicht
with author Magdalena Knapp-Menzel Magdalena Knapp-Menzel - poems, reading
Ilse Kilic - voice
Agnes Hegingner - voice
Liselotte Lengl - voice
Maren Rahmann - accordion
Erich Wolfesberger - clarinet, violin
Thomas Krestan - alto saxophone
Christof Spanring - trombone, slide trumpet
Eric Arn - e-guitar
Diego Mune - e-guitar
Martin Krestan - low-fi electronic
Didi Kern - drums instant composition conducting : Michael Fischer 7*Stern, Vienna

über maß und schnellen Christine Huber - text, reading
Annette Giesriegl - voice, processing
Liselotte Lengl - voice
Timea Heritch - bassoon
Marie-France Silvestre - clarinet
Clementine Gasser - cello
Rainer Ochsenhofer - tenor saxophone
Alfred Lang - trumpet, flugelhorn
Jean-Christophe Mastnak - french horn
Eric Arn - e-guitar
Thomas Stempkowski - double bass
Josef Klammer - drums, processing instant composition conducting : Michael Fischer OHO, Oberwart

ich spreche nicht : illusionsgebiet nervenruh audio: 'ich spreche nicht : illusionsgebiet nervenruh'
video: youtube.com/watch?v=RarR_lX9Ufs Gerhard Jaschke and Magdalena Knapp-Menzel - text, reading
Nikolaos Afentulidis - bassclarinet
Eric Arn - e-guitar, devices
Robert Brunnlechner - bassoon
Angelina Ertel - flute
Susanna Gartmayer - bassclarinet
Clementine Gasser - cello
Annette Giesriegl - voice
Stefan Heckel - harmonium
Ilse Kilic - words, voice
Stefan Krist - trombone
Iris Kübler - accordion
Liselotte Lengl - words, voice
Jean-Christophe Mastnak - french horn
Pia Palme - bass recorder, electronic manipulations
Karl Sayer - double bass
Karen Schlimp - piano
David Schweighart - drums
Christof Spanring - slide trumpet & trombone
Erich Wolfesberger - violin, clarinet instant composition conducting : Michael Fischer Porgy & Bess, Vienna

...ader... Christian Katt - lyrics, harp
Agnes Heginger - voice
Liselotte Lengl - voice
Edith Pretner-Kohlprat - flute
Susanna Gartmayer - bass clarinet
Iris Kübler - accordion
Erich Wolfesberger - violin
Jean-Christophe Mastnak - french horn
Thomas Krestan - bassclarinet & alto saxophone
Nikolaos Afentulidis - bass clarinet & soprano saxophone
Christof Spanring - slide trumpet & trombone
Georg Schmelzer-Ziringer - double bass
Andi Menrath - drums instant composition conducting : Michael Fischer 7*Stern, Vienna

Völkische Kunst statt Zwiebeldunst Bernhard Widder - poems
Ilse Kilic - voice
Liselotte Lengl - voice
Edith Prettner-Kohlprath - flute
Susanna Gartmayer - bass clarinet
Nikolaos Afentulidis - bass clarinet
Bernhard Spahn - baritone saxophone
Jean Christophe Mastnak - french horn
Christof Spanring - trombone & trumpet
Thomas Kaufmann - alto saxophone
Christian Hart - guitar
Ernst Dippold - guitar
Georg Schmelzer-Zieringer - double bass
Erich Wolfesberger - drums, little intstruments
Martin Krestan - weird instruments
Micha - percussion
Fred Baeck - drums instant composition conducting : Michael Fischer WUK, Vienna<

concepts IV 7*Stern, Vienna

concepts III Ilse Kilic, Liselotte Lengl, Christoph Vivenz - words, voice
Edith Prettner-Kohlprath- flute
Angelina Ertel - flute
Susanna Gartmayer - bass clarinet
Clementine Gasser - cello
Pia Palme - bass recorder
Robert Brunnlechner - bassoon
Jean-Christophe Mastnak - horn
Thomas Kaufmann - alto saxophone
Thomas Krestan - bass clarinet, alto saxophone
Christian Gonsior - bass clarinet, tenor saxophone
Martin Krestan - percussion, little instruments
Erich Wolfesberger - drums, violin, little instruments
Christian Hart - e-guitar
Georg Schmelzer-Ziringer - double bass
Micha Schwarz - percussion
Fred Baeck - drums 7*Stern, Vienna
audio: VIO concepts III / 1, VIO concepts III /2

concepts II Ilse Kilic - words, voice
Liselotte Lengl - words, voice
Regina Außerwöger - voice
Susanna Gartmayer - bass clarinet
Niko Afentulidis - bass clarinet
Thomas Krestan - bass clarinet, alto saxophone
Robert Brunnlechner - bassoon
Edith Prettner-Kohlprath - flute
Jean Christophe Mastnak - french horn
Bernhard Spahn - alto saxophone
Ben Bauer - e-bass
Georg Schmelzer-Zieringer - double bass
Ernst Dippold - guitar
Clementine Gasser - cello
Erich Wolfesberger - violin, little intstruments
Martin Krestan - mono synthesizer
Paul Öller - drums
Fred Baeck - drums 7*Stern, Vienna

concepts I 7*Stern, Vienna

Vienna Improvisers String Ensemble: Ein Moment der Archäologie des Geistes
with author Rolf Schwendter Echoraum

a neccessity of soul and spirit ... the endless interpretation Q 202, Vienna

Vienna Improvisers String Ensemble: Ein Moment der Archäologie des Geistes Mathis Zojer und Christoph Vivenz alias "Der letzte Schrei" - Text, Lesung
Liselotte Lengl - Stimme
Regina Außerwöger - Violine
Erich Wolfesberger - Violine
Michael Fischer - Violine
Nadia Milfait - Cello
Hermann Stangassinger - Kontrabass
Georg Schmelzer-Zieringer - Kontrabass Q 202, Vienna

a moment of spiritual unity
VIO & Persian Bandari Kurosh Hamedan - Tonbak
Rheza Chobel - Neyanban
Hassan Taban - Daf
Morteza Dehghan - Damam
Regina Ausserwöger - Violine
Erich Wolfesberger - Violine
Georg Schmelzer-Ziringer - Kontrabass
Michael Fischer - Violine und conducting WUK, Vienna

...a necessity of soul and spirit... WUK, Vienna

fractured evidence Der falsche Hase, Vienna

*

VIO's artists
so far more than 170 involved ... and about 120 choral singers
from Vienna ... or arrived here once ... or yesterday ... coming from
Kuala Lumpur, Tokyo, Bangkok, Khartoum, Warszawa, Amsterdam, London, Madrid, Lisboa, Sao Paolo
as well as from Argentina, Canada, USA, France, Switzerland, Italy, Denmark, Norway, Germany, Hungary, Romania, Bulgaria, Turkey, Iran, Taiwan, Australia

text, reading: Petra Ganglbauer, Magdalena Knapp-Menzel, Peter Waugh, Gerhard Jaschke, Gerhard Rühm,
Sophie Reyer, Eleonore Weber, Fritz Widhalm, Semier Insayif,
Günter Vallaster, Rolf Schwendter, Dieter Sperl, Peter Pessl, Christine Huber, Sakina,
Thomas Havlik, Nikolaus Scheibner, Zwetelina Damjanova,
Christoph Vivenz, Mathis Zojer, Christian Katt, Bernhard Widder text, voice, projection:
Ilse Kilic voice:
Isabell Kargl, Nika Zach, Liselotte Lengl, Boglárka Bábiczki, Agnes Heginger, Mara Kolibri,
Lissie Rettenwander, Claudia Cervenca, Susan Blanarik, Lise Vinberg, Annette Giesriegl
Isabella Ernst, Leni Lust, Dietlind Leandra Höfle, Jan Weiss, Willi Landl,
Martin Egger, Sibylle Starkbaum, Julia Schindelar violin:
Alexander Gheorghiu, Irene Kepl, Florian Sighartner, Simon Frick,
Johanna Bruckner, Regina Außerwöger, Michael Fischer, Alexandru Barabas viola:
Judith Reiter, Klara van Schnaps, Christiane Hörlein, Martina Engel cello:
Clementine Gasser, Maria Frodl, Clemens Sainitzer, Margarethe Deppe,
Maresuke Okamoto, Petra Hopferwieser, Nadja Milfait a-bass:
Thomas Stempkowski, Beate Wiesinger, Alessandro Vicard, Benji Fox-Rosen, Peter Herbert
Vinicius C. Cajado, Hannes Enzlberger, Karl Sayer, Philipp Kienberger, Nina Polaschegg,
Herman Stangassinger, Georg Schmelzer-Ziringer, Stefan Fraunberger e-bass:
Ben Bauer, Sefkan Kocer, Martin Kratky, Gigi Gratt, Roland Rathmayr, Herbert Lacina guitar:
Fredl Engelmayr, Michael Bruckner, Diego Mune, Martin Herraiz, Eric Arn, Salah Addin,
Thomas Lang, Andreas Wohovsky, Adrian Ivanitchi, Christian Hart, Ernst Dippold zither:
Yedda Lin, Martin Mallaun horizontal strings:
Juun harp:
Angela Stummer ney-anban:
Reza Chobel tonbak:
Kurosh Hamedan daf:
Hassan Taban

damâm:
Morteza Dehghan flute, alto flute, recorder, subbass recorder:
Pia Palme, Edith Prettner, Bernadette Zeilinger, Tahereh Nourani, Angelina Ertel alto clarinet, bass clarinet:
Elisabeth Kelvin, Marie-France Sylvestre, Susanna Gartmayer bassoon:
Robert Brunnlechner, Tímea Hérics, Maria Gstättner soprano saxophone
Lisa Hofmaninger alto saxophone:
Clemens Salesny, Mikolaj Trzaska, Bernhard Spahn, Bea Labikova, Gerald Preinfalk,
Thomas Krestan, Thomas Kaufmann tenor saxophone:
Ilse Riedler, Werner Zangerle, Nikolaos Afentulidis, Sandro Miori,
Jakob Gnigler, Thomas Beck, Rainer Ochsenhofer, Christian Gonsior, Noah Zeldin horn, flugelhorn:
Jean-Christophe Mastnak trumpet, cornet:
Alexander Kranebetter, Peter Huber, Alfred Lang, Uwe Bressnik,
Thomas Liesinger, Georg Waller, Johannes Bankl trombone:
Otto Horvath, Mario Vavti, Stefan Krist, Piyawat Louilarpprasert, Christof Spanring melodica:
Martin Krestan accordeon:
Maren Rahman, Iris Kübler, Stefan Heckel piano:
Karen Schlimp, Sylvia Bruckner theremin:
Ng Chor Guan synthesizer
Vergil Sharkya' mini moog:
Reinhard Gagel turntables:
Wolfgang Fuchs sampler, electronic instruments:
Bernhard Loibner, Ed Reardon, Michael Zacherl,
Steffi Neuhuber, Zeynep Sarikartal, Jörg Piringer, Nino Stelzl super collider instrument:
Stefan Nussbaumer laptop:
Stefan Roth, Joao Castro Pinto percussion:
Daniel Klemmer, Gitti Sardari, Erich Wolfesberger, Ingrid Oberkanins drums:
Wolfgang Reisinger, Didi Kern, Marcos Baggiani, Valentin Duit,
Judith Schwarz, Josef Klammer, Alexander Yannilos, Raphael Roter, David Schweighart
Andi Menrath, Hannes Krebs, Fabian Faltin, Paul Öller, Fred Baeck, Jonas Barsten Johnsen dance:
Silvia Both, Kordula Fritze, Katharina Meves, Marion Steinfellner







Dank an: Slobodan Ciric
Sascha Osaka
Elvira Faltermaier
Andrea Mutschlechner
Herbert Ulrich
Gabriela Bruckner
Leyla Mehrnama
Catherine Rollier
FH Joanneum
Projektpartner und Fördergeber: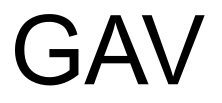 Grazer Autoren Autorinnen Versammlung



Künstlerhaus Wien




ArtSocialSpace BrunnenpassageBasisKulturWien KulturKontakt Austria Instituto Cervantes WienSeeLab Wien bm:ukk SKE-Fonds